We offer flexible payment & financing options through Vermont Federal Credit Union.
Home maintenance is important, especially when it comes to your roof. Necessary investments in your home can come at inopportune times but should not be postponed. Your home is one of your greatest assets and delaying taking action on necessary repairs can cause additional damage and ultimately add to the cost.
Many home owners rely on financing to pay for the work they require, so to simplify this process we found a reliable financing partner. We work with our friends at Vermont Federal Credit Union (VTFCU) to provide simple, low APR home improvement loans. VTFCU has streamlined the loan process and doesn't require receipts or appraisals. They are pros at providing flexible financing options without extensive documentation or excessive fees.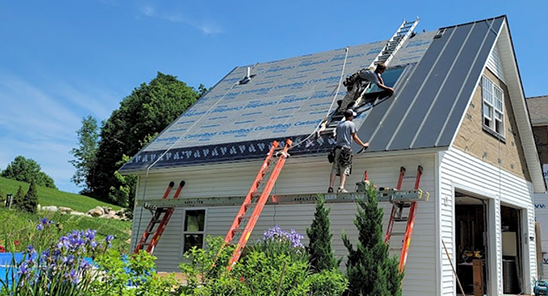 Learn More About Flexible Payment and Financing Options