The siding on your home or office building not only protects the structure from the elements, but it is also the main contributing factor to its overall appearance. The right style and quality of siding can mean the difference between long-term easy maintenance with high energy efficiency or years of constant problems and soaring energy bills.
At Bannister Customer Exteriors, we will look at your project with the big picture in mind, ensuring that the products you choose are optimal for your application. We will consider a myriad of factors, including style, materials, energy efficiency, fire rating, durability, maintenance, color, finish, and the overall value added to your property.
Whether you are refurbishing an older home or siding a new commercial building, Bannister Custom Exteriors has the products and experience to get it done correctly. Whether you chose vinyl, cedar, fiber cement, or engineered wood products, we have what you need. Once the materials are chosen, our fully insured and trained installers will complete the project with care, making sure that you get the very best service from your new siding.
We would love to hear about your siding project! Please contact us for a Free Estimate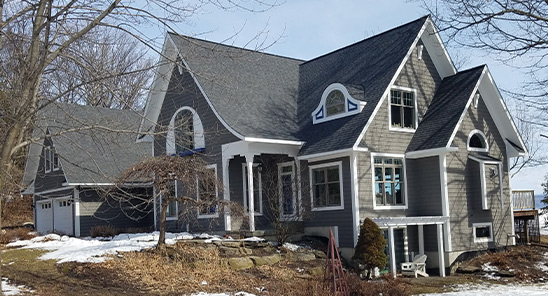 View our portfolio